Our Campus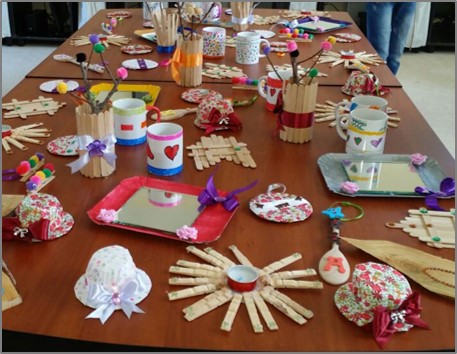 Art Studio
Most of ULYP's programs take place on its campus in Dibbiyeh. This campus was donated by the Nimer family in memory of the late Rifaat Nimer, an esteemed role model and caring philanthropist. The ULYP campus gives our children and youth an opportunity to experience a safe and learning -conducive environment.
The campus is 24,000m2 (24 Km south of Beirut), and includes:
3 fully equipped classrooms (including IT lab)
2 preschool classrooms & playground
40-person overnight accommodation
1 covered basketball court
1 covered football/soccer field
1 swimming pool
1 active kitchen and event space
Spacious outdoor areas for learning and activities
Agricultural and recreational land
Rent our Campus: ULYP often rents out its venue to organizations to generate income for sustainability. ULYP's campus is ideal for hosting large social and professional events, workshops, meetings and overnight retreats. You can rent all or part of the campus. Please call Zeinab Al Madhoun for inquiries: 01 745 887 or 03 042 200 or send us an email: rent@unitelebanonyouth.org. Click here for directions.