Our team consists of dedicated and passionate people all working toward a brighter future for Lebanon. Our employees, volunteers, and subcontractors come to us from all walks of life and contribute both in the office and in the field. They are teachers, artists, business people, dentists, doctors, actors, psychologists, and much more; but above all, they are ULYP's family.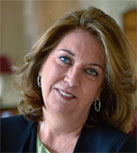 Melek El Nimer
Our Founder
After working with the underprivileged in many refugee camps for over 25 years, Melek observed that sectarian conflict in Lebanon is exacerbated by poverty and the continued isolation of the host community and its refugee populations. She founded ULYP based on her belief that all children and youth have the right to equal education and deserve the opportunity to fulfill their inherent potential as human beings. ULYP works on the premise that education is the best investment.
Melek holds an MS in Accounting and Finance from the Bosphorus University in Turkey and a BS from the American College of Switzerland. She is active in the running and management of the organization, where she acts as Chief Executive.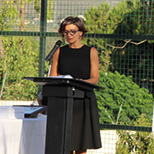 Nicole Eid Abuhaydar
Our Director
Nicole is a committed and passionate educator, consultant and trainer who believes in education as an unparalleled and pivotal tool for social change. For Nicole, effective and relevant education goes far beyond academic skills into areas of leadership, team building, critical thinking, and empowering people to reach their potential, integrate in society and to become active agents of positive change.
Nicole has been in the field for 30 years working in Lebanon, the MENA region and the USA. She holds an Ed.M. from Teachers College, Columbia University (NYC), a BA, and MA from AUB (Beirut). She develops concepts and oversees the operations and implementation of all programs at ULYP.
BOARD OF TRUSTEES
Adalat Nakkash
Elias Baz
Hanna Nassar
Melek El Nimer
Mohammad Mattar
Rana Hadid
Rula Alami
Youssef El Zein
Yusuf Kan'an